PRINCIPLES AND PATHWAYS, Pen Dale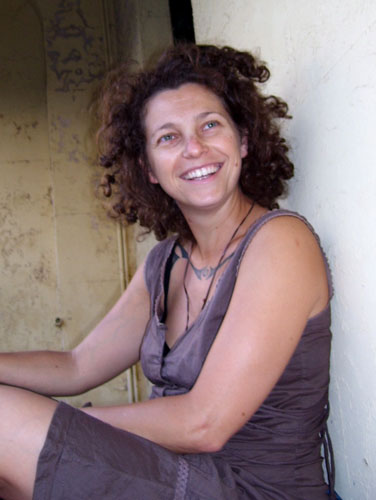 About masterclass:
All levels. Basic Principles and Complex Pathways within CI.

The basic recipe for Contact Improvisation is deceptively simple take a partner, add a bit of listening and a rolling point, throw in a couple of reflexes, and we have the basic ingredients for a dance. But these basic ingredients can lead us into extremely complex interactions and physicality.
Every acrobatic, exciting pathway has its origins in the beginning principles. How can we build a bridge between these basic principles and the many complex possibilities available to us? These classes will take a deep look at some of the basic ideas underlying Contact, and then take these principles into very challenging situations and pathways. Developing a better technical base enhances our abilities to perceive and follow the available pathways. Deeper understanding of principles and possibilities leads to more richly interesting dances, with more choices available at every moment.
Come prepared to sweat, play, laugh, and discover!

About Pen Dale:
Pen Dale is an Australian dancer and improviser who originally trained in mainstream classical and contempory dance before deciding that improvisation was far more interesting. Her exploration of dance as personal expression took her down many different paths, including authentic movement, BMC, 5 rhythms, and various approaches to dance therapy. She discovered Contact Improvisation quite by accident, and so began a mad love affair with the form which has taken her far from her sunny Australian home to study and teach in both the US and Europe. Major influences in the form include Martin Keogh, Nancy Stark Smith, Martin Hughes, Patrick Crowley, and Helen Clarke Lapin. She is now based in Berlin.