International Contact Improvisation and Performance Festival

---

Международный Фестиваль Контактной Импровизации и Перформанса

---
TEACHERS / MASTER-CLASSES DESCRIPTION
Relaxing in contact, Ilona Kenova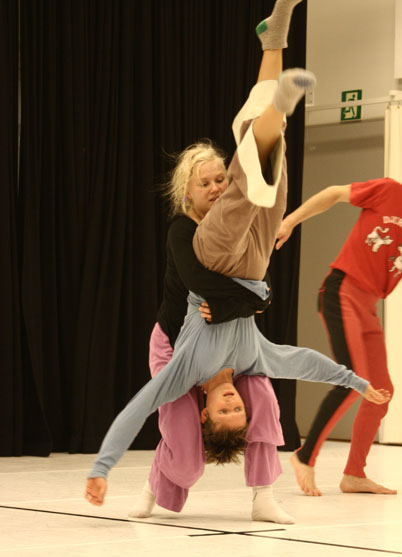 About masterclass:
In this classes we are exploring how the relaxation is effecting body in dance.
We look for relaxation as state of openness, receptivity and activity.
Relaxing and opening to our, partner body and space around as.
We are tuning to listening and responding to the present movement situation.
About Ilona Kenova:
I´m Czech dancer graduated as Master of dance art of Academy of performing arts Prague. I lived and danced in Czech, Slovak and now for last six years I´m feeling inspired in Finland - Helsinki contact community. I work as dancer, teacher in field of contemporary dance and contact improvisation. My work is searching for natural body organisation, use of physical forces and relaxation in movement. I´m part of organiser team of Finnish CI festival Skiing on skin .