Improvising with Music, Yaniv Mintzer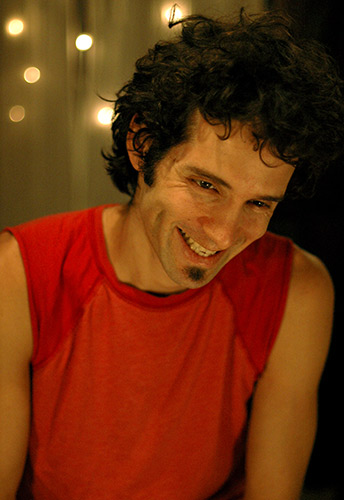 About masterclass:
This class will aim to explore the relationship between music and dance, through the eyes of the improvising dancer.
By use of parallel terminology, such as- rhythm, dynamics, phrasing and timing, we will try to deepen our understanding of the musicality within the dance. This will allow us to develop more language tools in our improvisation, as well as having a clearer view over the work of the musician, how we can communicate our wishes and needs from the music, and ways we can react, choose and affect the joint improvisation.
We will look at different forms, such as- song, abstract music, open/closed form music, beat and silent music. (what's that?!)
The class will include physical material and research, as well as listening and observation, and finally- some scores and conversation. We will try to touch some ideas of performance with a musician, and learn to find out what questions we wish to ask in this connection of dance and music.
This is primarily a class for movers, but musicians are very welcome. Instruments are welcome, and may be used, if time allows for it.
No musical background is needed.


About Yaniv Mintzer:
Started my music studies is Israel, mainly in the field of vocal jazz and improvisation. Continued in 2002 to study in Berklee college of music in Boston, where I graduated the degree program.
While in USA I started to practice Contact improvisation, and later on went to live, work and study in the Earthdance CI center, where I studied with Andrew harwood, Chris Aiken, Peter bingham, Olivier besson and others.
Since returning to Israel I've been involved in different projects combining music and dance, creating original scores and playing live music for choreographers and dancers both in performances and jams.
I have performed in a number of major dance events, while continuing to teach music and lately also teaching CI in 'the group in Yafo' school for dance.
I am currently involved with the improvisation group Oktet, researching and performing improvisation, both in studio type setting and festivals. I am also performing my own music.
Since early 2008 I've been working also as a therapist in the Ilan Lev method, a derivative of Feldenkreis work, working with dancers and musicians amongst others.