International Contact Improvisation and Performance Festival

---

Международный Фестиваль Контактной Импровизации и Перформанса

---
TEACHERS / MASTER-CLASSES DESCRIPTION
Please pay attention to the following. Gabriele Koch and Gesine Daniels lead 2 different classes,
some teachers lead two-day classes.
Dancing stories, Gesine Daniels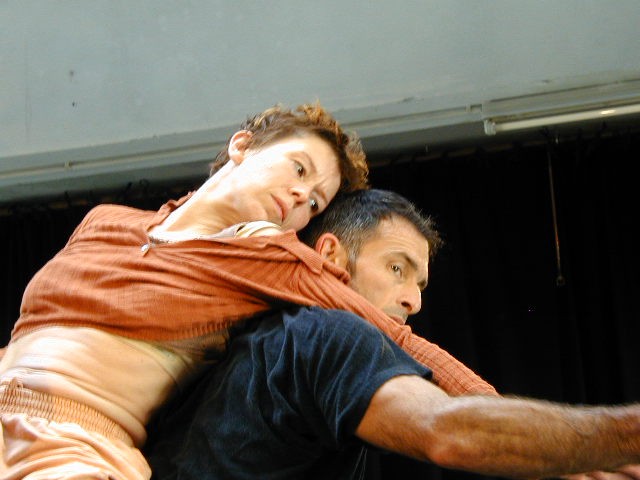 About masterclass:
This class is about creating clear communication with our dancepartners creating instantly composed Contact-dance-stories with one or more partners the balance of beeing independent in creating the dance and at the same time beeing completely with my partner dancing contact and meeting each other - with more than just our bodies!
we will work with three different ideas finding out how they inspire our dancing:
sensation, imagination and function we use playing with these three ideas, to keep our dances fresh and exiting, to experience a wider range of dynamics and qualities in the dance
and to have more fun, dancing with and for each other in various constellations.
About Gesine Daniels:
Gesine Daniels is a choreographer, a dance teacher and a performer living in Germany.
She has been dancing since her childhood and practicing many forms of dance and movement from Ballet and Gymnastics to Contactimprovisation.
Since 18 years, CI together with improvisation is her passion; which influences her teaching and artistic work as well as in her daily life.
Her style of dancing and teaching Contactimprovisation is energetic, playful and sensitive.
Exploring the physics of the human body in movement fascinates her and the question of "how do we communicate in and through dance?" is a big issue for her.